LIV Design Studio has announced the 4 finalists of its annual student challenge! We are proud to have 2 finalists among our interior design students.
Take a look at their creative concepts around the thematic "The future of work".
Vivien Tam | Hybrid Office Design
This Hybrid Office Design highlights the ever-growing importance of technology by featuring clean, simple elements to reduce distraction and encourage productivity. Drawing on the spirit of exploration characterized by a futuristic aircraft, this design addresses shifting modes of work while equipping workers with the tools to solve the problems of tomorrow and uncover new mysteries.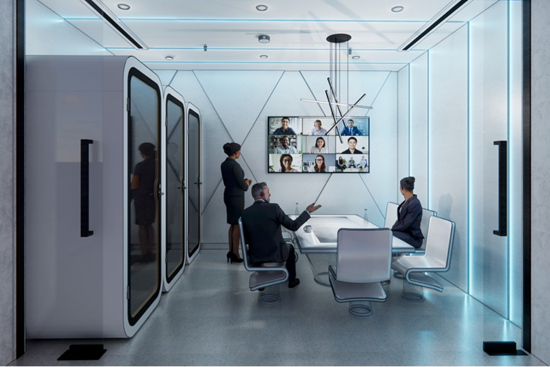 Jordana Dall'Igna, Julia Soares & Kimiya Khezri | Pixel
Pixel explores the limitless potential of togetherness by creating a collaborative, positive, and functional workplace for the interior design industry that extrapolates the limits between the physical and digital world. Welcoming professionals for both in-person and virtual meetings, Pixel uses bursts of vibrant color and modular furniture to provide a comfortable, high-tech space that can double as a space to unwind and relax through team-oriented activities.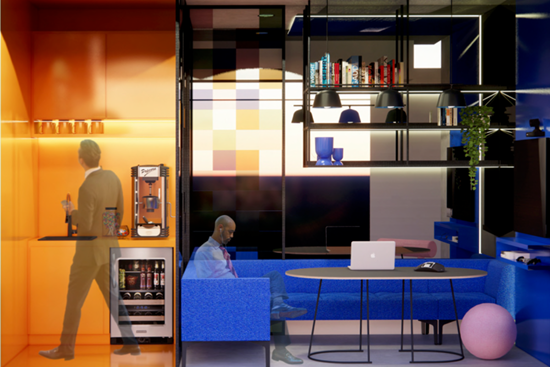 The 4 finalists will be given the opportunity to showcase their designs in AR (Augmented Reality) at IDS Vancouver 2022, taking place September 22-25. During this time, event participants will be able to vote for their favorite design, with a grand prize winner announced on September 25th.