LaSalle College Vancouver is proud to announce that it will be moving into a new purpose-built education centre that puts technology, active learning, and social engagement at the forefront. Students and staff came together to establish a space where architecture, technology and art merge, creating a future focused learning environment. It will be 7 stories with over 108,000 square feet, is located next door to the current campus and is set to open in the Summer of 2023.
One of the Best Learning Environments in North America
The building will have access to outdoor space, rooms for physical activity, healthy food options and a meditation area. In addition, the building's design is guided through both Fitwel and Rick Hansen Gold certifications, making it a health first building that is accessible to people of differing abilities.
It will also house what we come to expect from LaSalle College Vancouver, state of the art Culinary kitchens, several makerspaces, a gaming lounge, and even a Suspended theatre that will service as a multi-purpose space. Languages Across Borders (LAB) Vancouver and LaSalle College Vancouver High School will also call this new building home.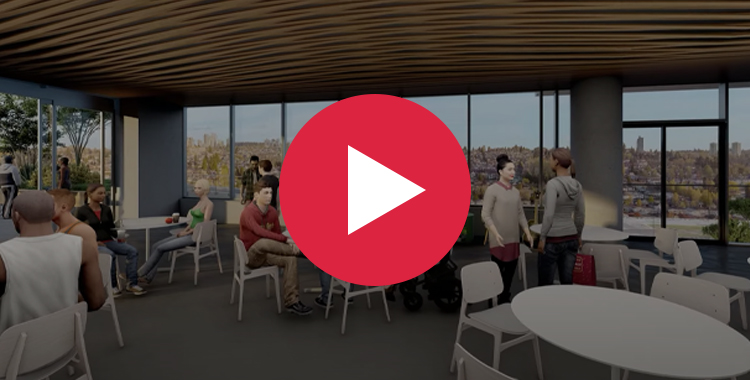 Learn, Work and Grow
"With a mix of flexible, high tech and high touch spaces, open gather places, natural light, access to outdoor spaces, a meditation garden and fresh and healthy culinary delights, this is a great space to learn, work and grow," said Dr. Jason Dewling, President of LaSalle College Vancouver.
LaSalle College Vancouver - Canada's Leading Creative Arts, Degree Granting Institution
As we begin to adjust to a post-COVID world, people will be heading back to campus and the office. This is an exciting time to welcome students back to an innovative learning environment. This facility will serve as a place for students to hone their skills and graduate primed and ready to find a job, cementing LaSalle College Vancouver as Canada's leading creative arts, degree granting institutions.