It has been a remarkable month for LaSalle College Vancouver's School of Fashion. From an award-winning instructor to globally recognized alumni and rising student stars, the institution's impact in Vancouver's fashion community is undeniable.
Celebrating Our Inspirational Instructor – VFW Industry Originator Award
LaSalle College Vancouver is thrilled to announce that one of its own, an incredible instructor, Nargas Khabazha has been honored with the prestigious "Industry Originator Award" in the teaching category. The award recognizes key industries that have supported during the years the growth of Markert in Vancouver. This recognition is a testament to the dedication and expertise that our instructors bring to the classroom. The award reflects our commitment to providing an exceptional learner experience for our students. It's not just about imparting knowledge but also about inspiring and shaping the future of fashion. An area LaSalle College Vancouver consistently received great feedback from our graduates is around the quality of our mentorship, and our award-winning instructor embodies this philosophy. At LaSalle College Vancouver we are proud to have contemporary masters in their field, training and inspiring the design leaders of tomorrow.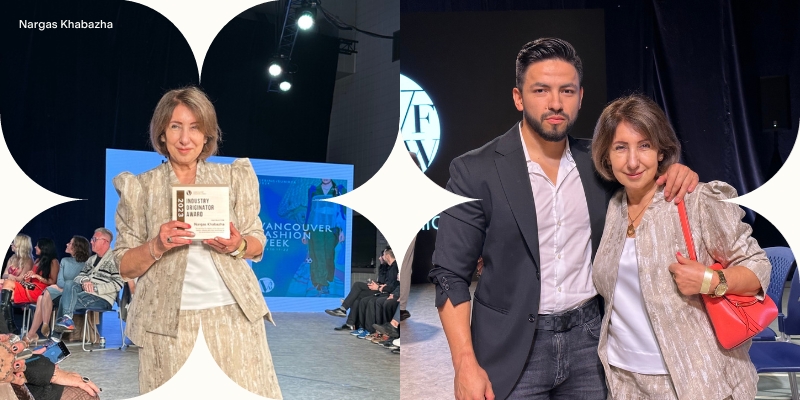 From Campus to Catwalk - Alumni Eduardo's Global Showcase
One of our outstanding alumni, Eduardo, is making waves on an international stage. His new fashion collection Ars Moriendi (The Art of Dying) is taking the world by storm. After winning the Nancy Mak Award, in Vancouver as top new designer of the year, Eduardo's designs have brought him to runways across the world, from New York, to London, Milan and now, he's brought his talent and vision back to where it all began - Vancouver Fashion Week. Eduardo's journey from LaSalle College Vancouver to becoming a globally talked-about designer, landing articles in Vogue and many other publications showcases the transformative power of education and creativity.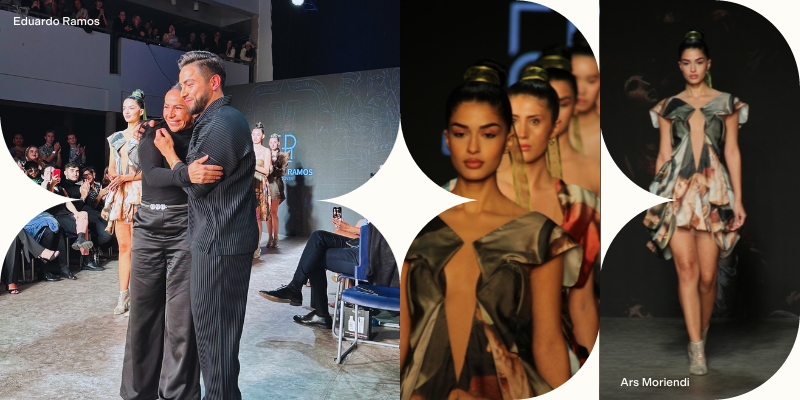 Rising Stars - Our Current Students Shine at Vancouver Fashion Week
LaSalle College Vancouver is not only about nurturing talent but also about exposing it to industry. On October 20th five of our current students within the fashion design program had the opportunity to shine on one of the most prominent fashion stages in British Colombia - Vancouver Fashion Week. Their collections lit up the runway on a Friday night, leaving a lasting impression on the industry and the fashion community. The students' designs and creativity have not only demonstrated their own potential but also brought a fresh perspective to what student designers can achieve. This season our student participated for the chance to win a talent scholarship, sponsored by The Optical Boutique, A local business with a mission to support emerging artists. The scholarship was awarded to LaSalle College Vancouver student designer Frida Guzman Perez, keeping the tradition of being "top of the class" in the world of fashion schools in the Pacific Northwest.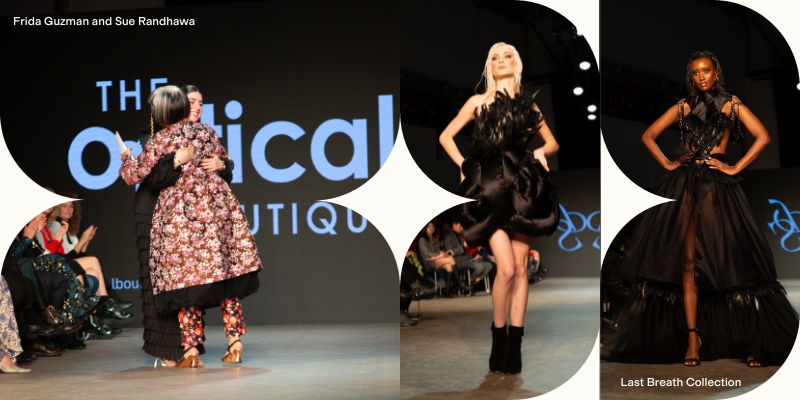 LaSalle College Vancouver's incredible month in the fashion industry is proof of our commitment to excellence in education and the enduring impact of our talented instructors, successful alumni, and promising future stars. It's not just about the creation of a collection but to collection of stories coming together to create the future of Canada's fashion industry. With every graduate we usher from our convocation stage to the professional world, the industry grows stronger. With every achievement and award earned we take another step towards making a lasting mark on the world of fashion.