LaSalle College Vancouver (LCV) instructor, Boris Drazic, received the Sound on Sound (SOS) 2018 award for his latest innovative product in the music production industry.
Boris Drazic is the co-founder of Sonic Farm Pro Audio, which he started in Vancouver, B.C. in 2009 with his long-time friend Zoran Todorovic. Sonic Farm's latest creation, the Tantra bass amp – a processor and amplifier designed to cater for every possible bass guitar recording scenario – was recently named the winner of the 2018 Sound on Sound (SOS) Award in the Guitar Technology category.
Boris has a background in Electrical Engineering, and is now teaching Professional Recording Arts at LaSalle College Vancouver. Congratulations Boris!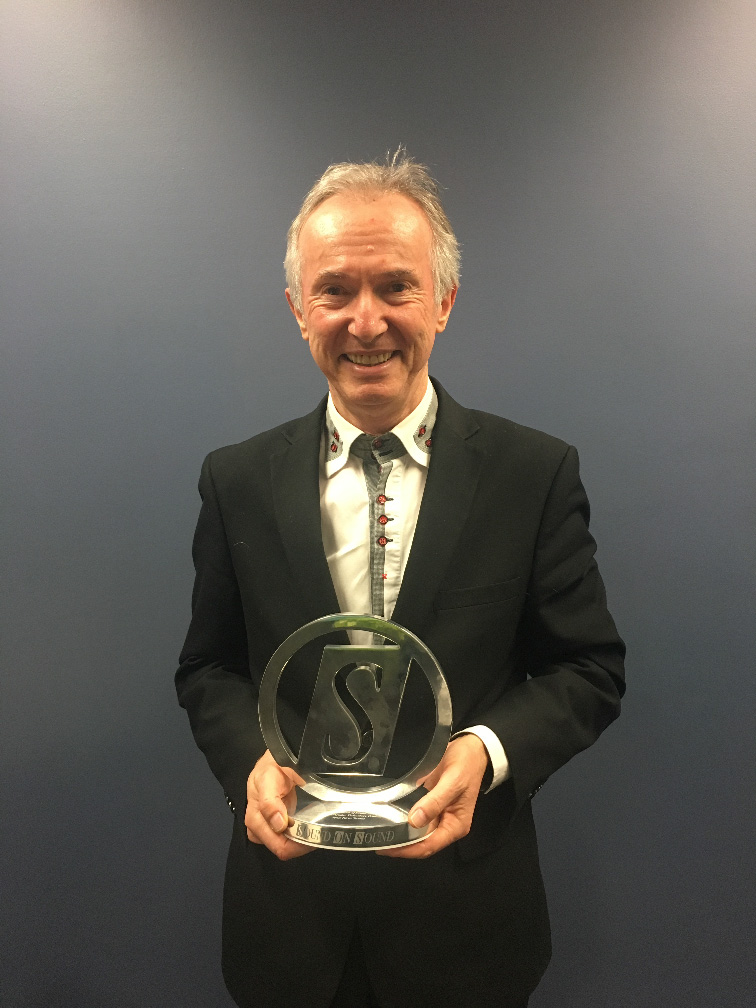 Boris Drazic with SOS 2018 Award
ABOUT THE SOS (SOUND ON SOUND) AWARDS
Sound On Sound magazine has consistently remained at the forefront of music recording technology since it was launched in 1985. The annual SOS Awards place their emphasis on innovation and contemporary design of products in the music industry. The 2018 SOS Awards reviewed products launched in the 12 months prior to the voting period, from September 2016 to the end of August 2017.
ABOUT THE LCI EDUCATION NETWORK
LCI Education traces its origins back to LaSalle College in Montreal, which was founded in 1959. Present today on 5 continents, the LCI Education network consists of 23 select higher education institutions, and some 1,500 employees offering instruction to over 10,000 students throughout the world each year.  LCI Education is also known as a leader in online training in Canada. LCI Education encourages program harmonization across the various countries in order to ensure greater flexibility, better control over the quality of its services and respect for cultural diversity.